Branding and brochure design for Kintore House.
Kintore House is a recently refurbished office development in Queen Street, Edinburgh. Although the building has a traditional Georgian Townhouse exterior the client wanted a fresh and contemporary brand to reflect the newly refurbished interior. Its unique selling points were its city centre location, good transport links a traditional exterior and a modern high spec interior.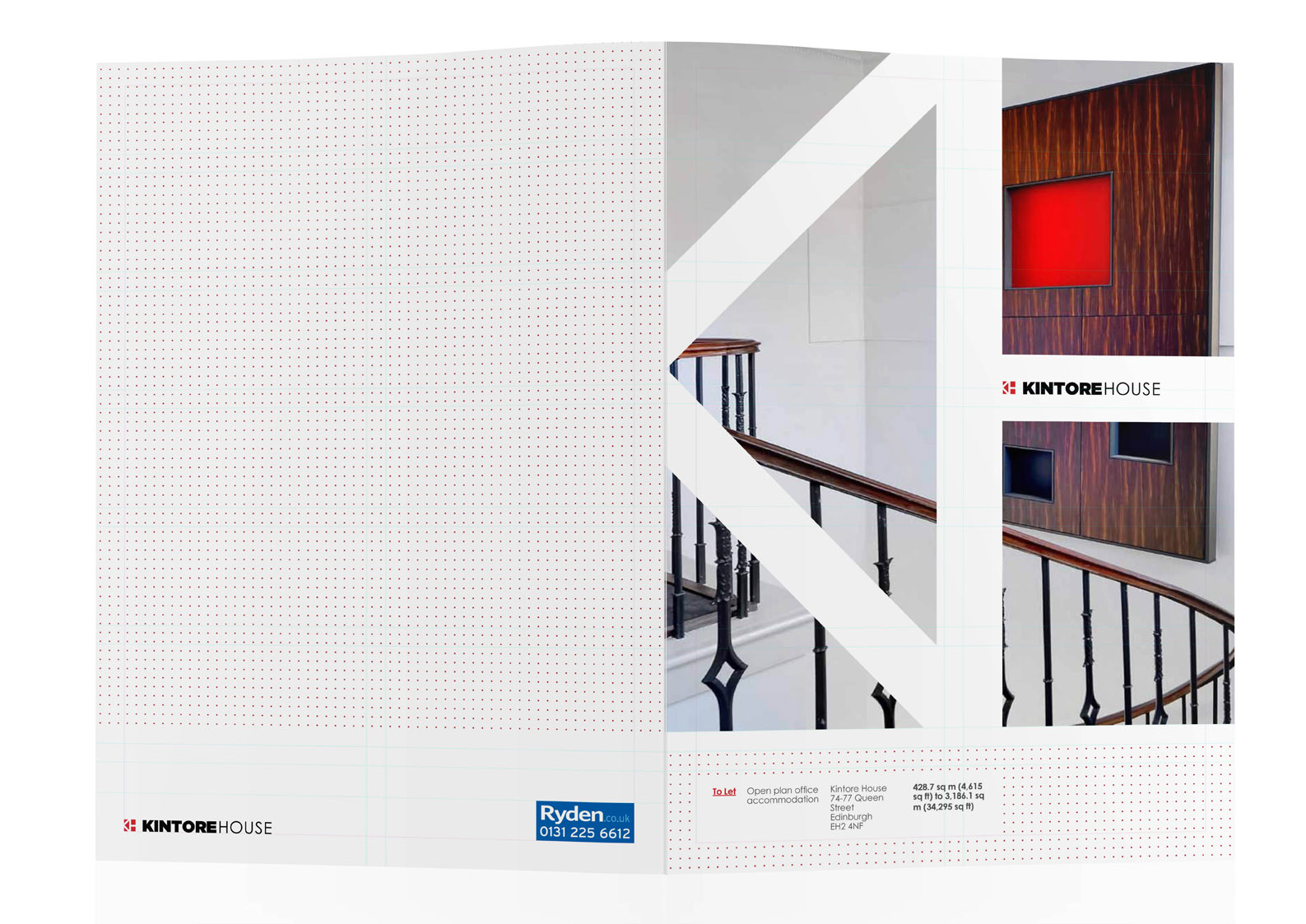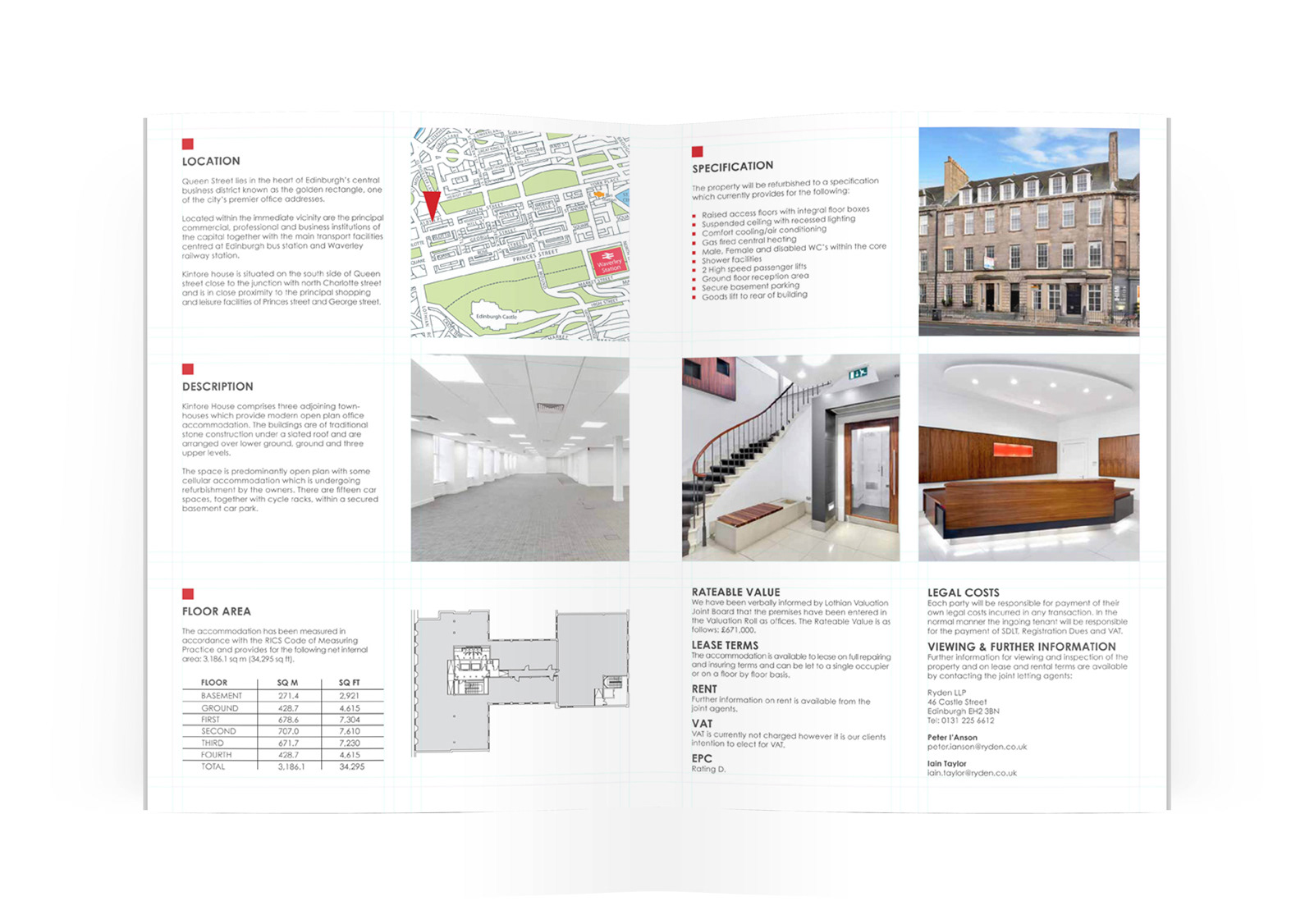 Before developing my design I looked for inspiration from images of Kintore Houses interior and exterior. Inside the building hang wall decorations with red squares on them. I thought the red squares were a bold design statement and already lent the building a sense of identity. The client asks for a contemporary design to reflect the newly refurbished interior, however I still wanted the Georgian exterior to be recognised in the design.
The exterior features a lot of rectangle and square shapes in the windows,
so I felt that choosing a square would be the most appropriate shape
for this building. 
I arranged five squares to intersect over one square in such a way as they would
create the letterforms 'K' and 'H' for Kintore House. This created a bold geometric
shape that could used as a marque, and used with various colours, but looks best
in a simplified inverted form.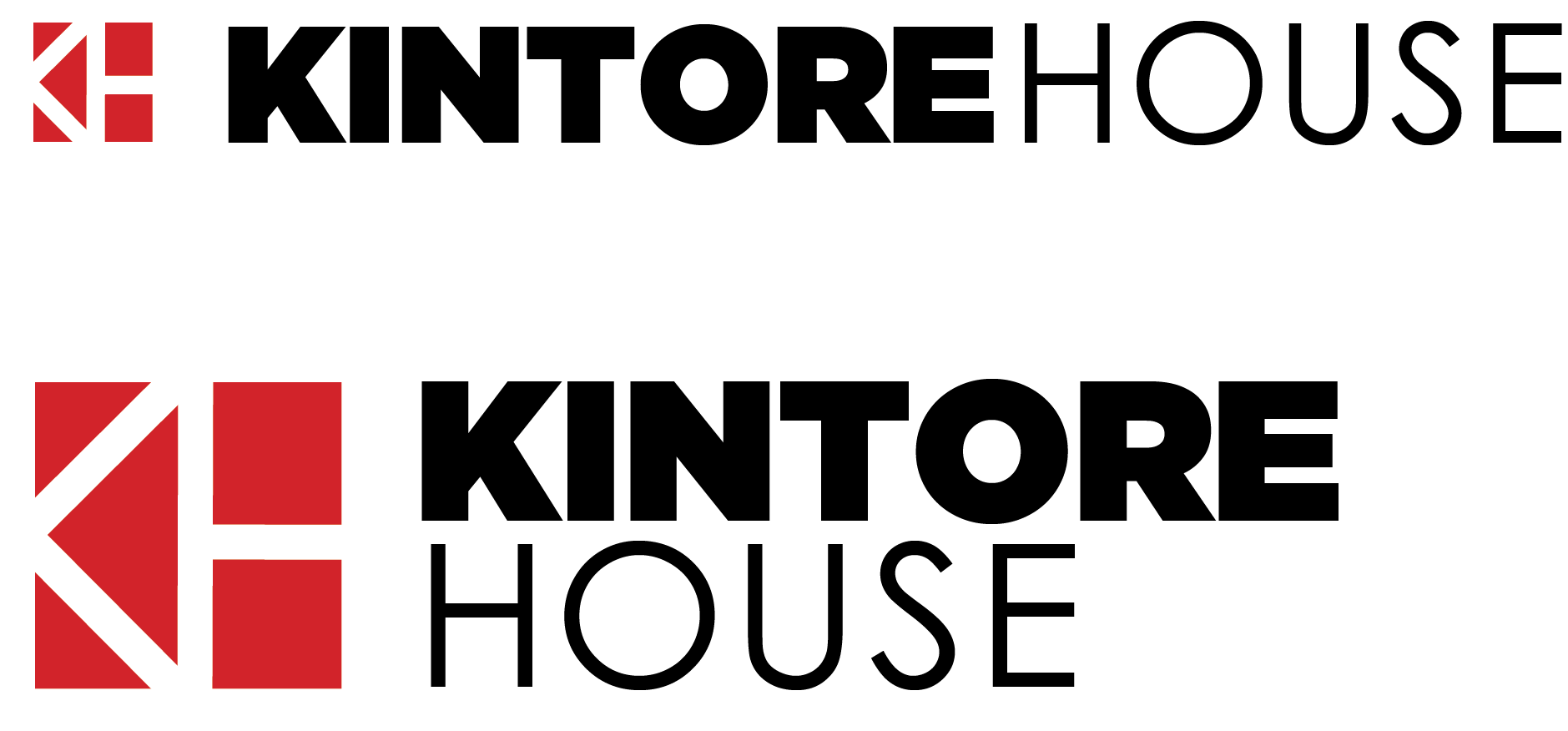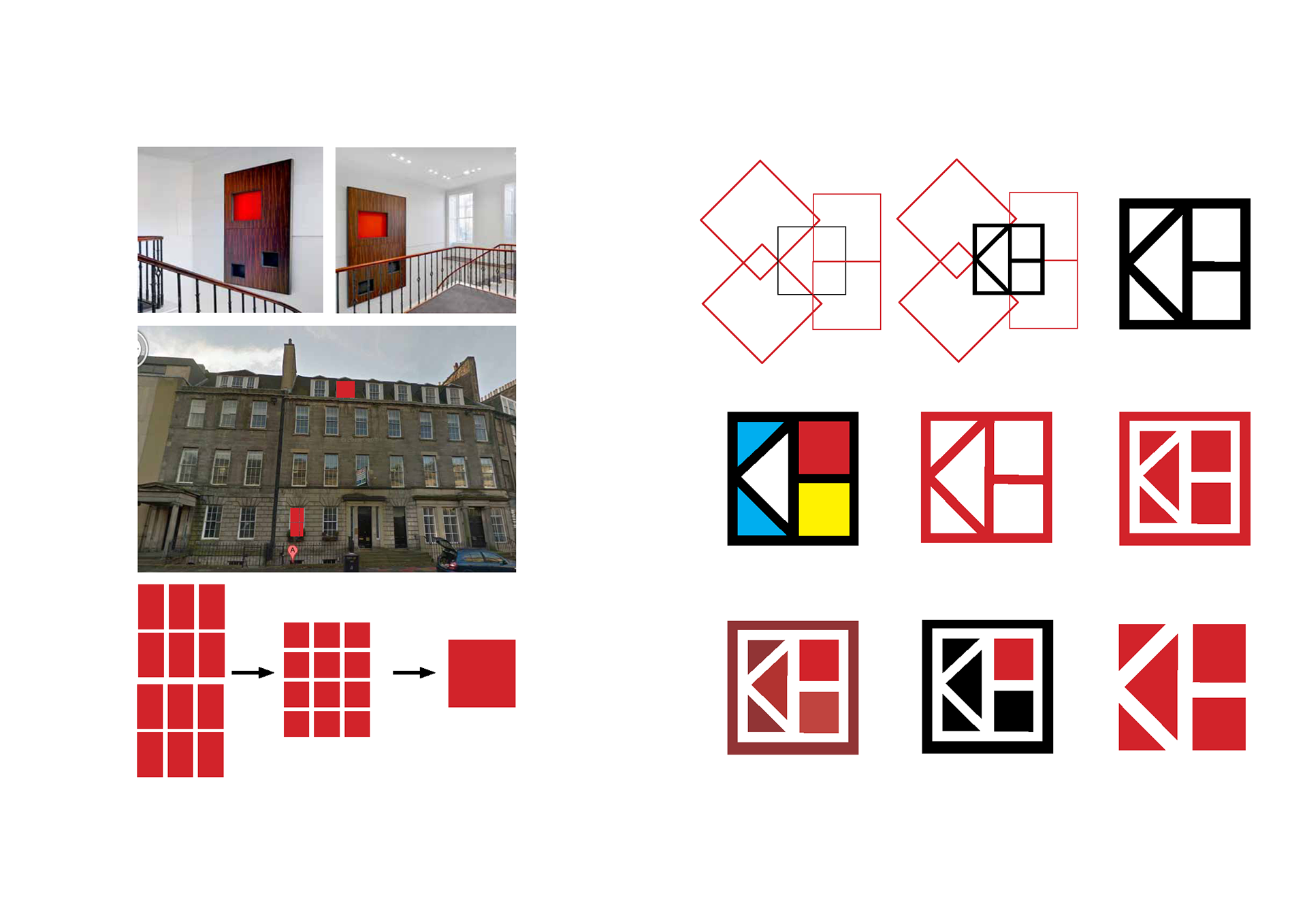 Kintore House brand guidelines for the use of the logo.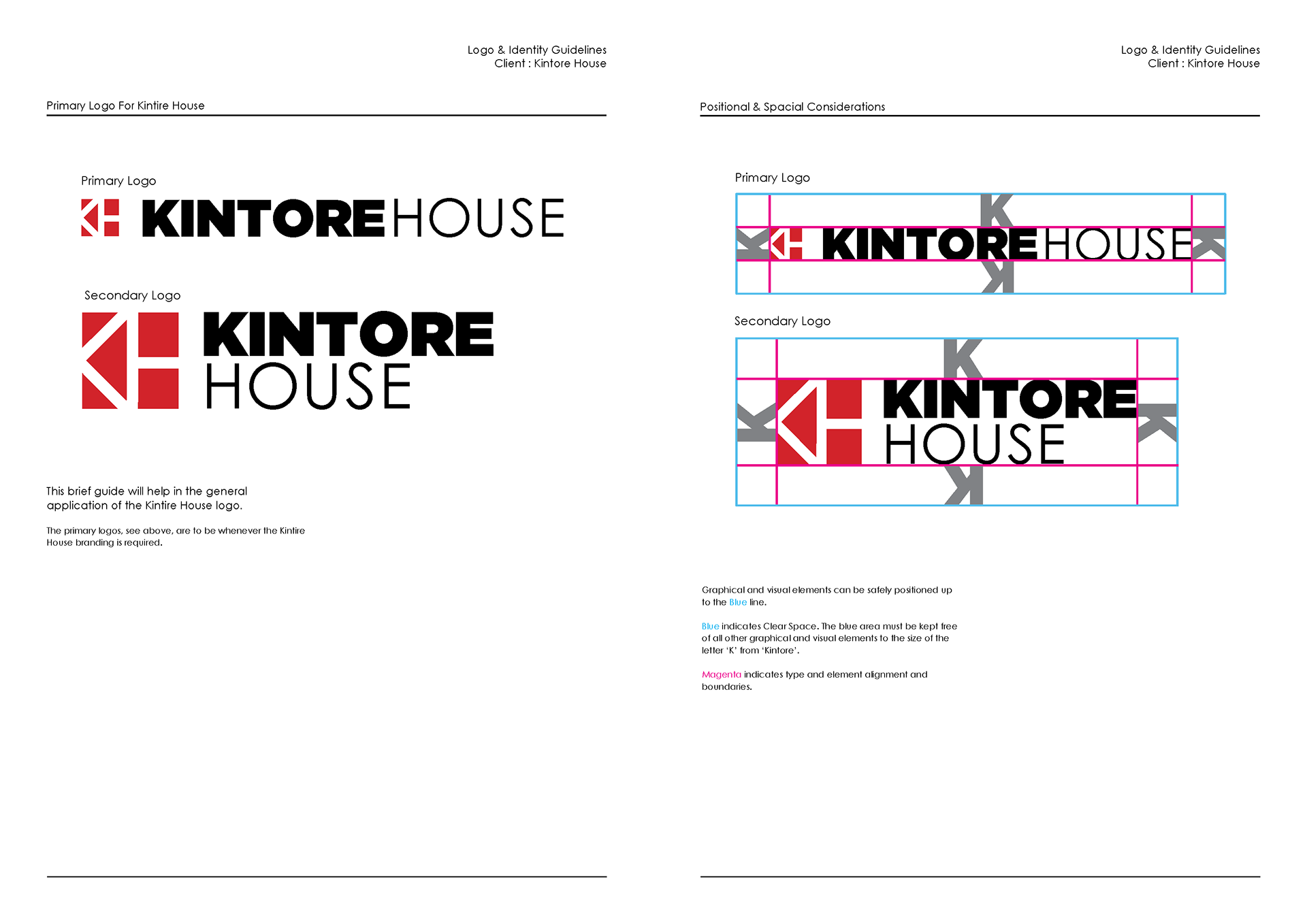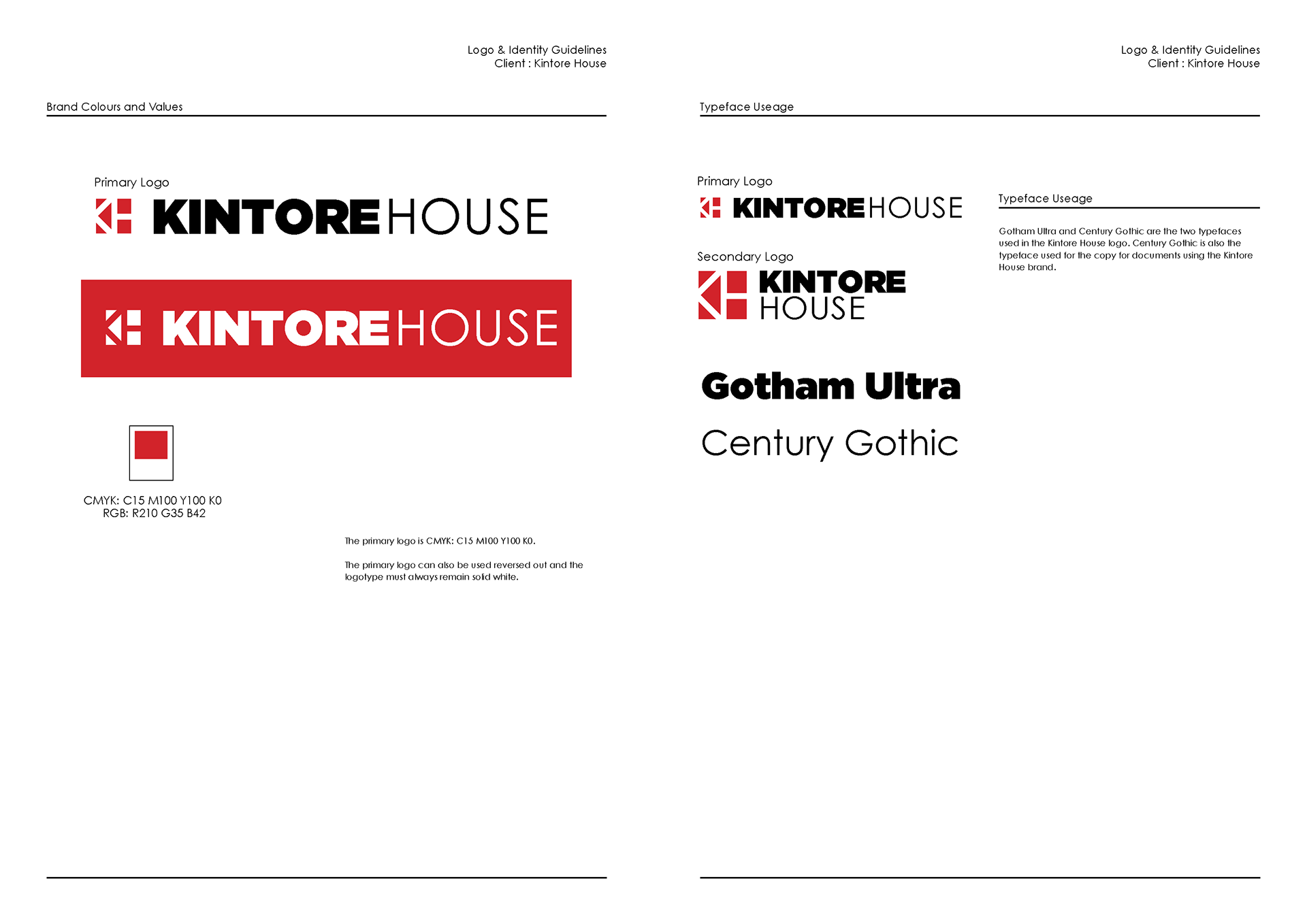 The inspiration for this layout came looking at images of the interior and exterior of
Kintore House. Inside the building hangs wall decorations with red squares on them, 
and the exterior features a lot of rectangle and square shapes in the windows. For this reason I decided to build my logo around squares and felt I should carry this shape through into the layout design too.
I decided to use the logo as a window on the front cover to display a colour photo of the interior. The photo of the the red square on the wall is there to reinforce its connection to the logo identity and the logo identity is to be found on one of the white lines. I created a pattern of tiny red squares to go on the front and back page as another reference to the red square theme, and inside I have used slightly larger red squares as header elements for each of the main sections, and also as bullet points. 
The grid itself is set out it two sets of six squares. This arrangement reflects the appearance of the Georgian windows on the exterior of the building, and serves to
display the information clearly in seperate sections. In the original copy the specification section comes before the floor area, but I have swapped these around so that the specification section could utilise the extra space on the right hand page, and consequently I was able to display three colourful photos to give the reader
a better visual experience of the building.