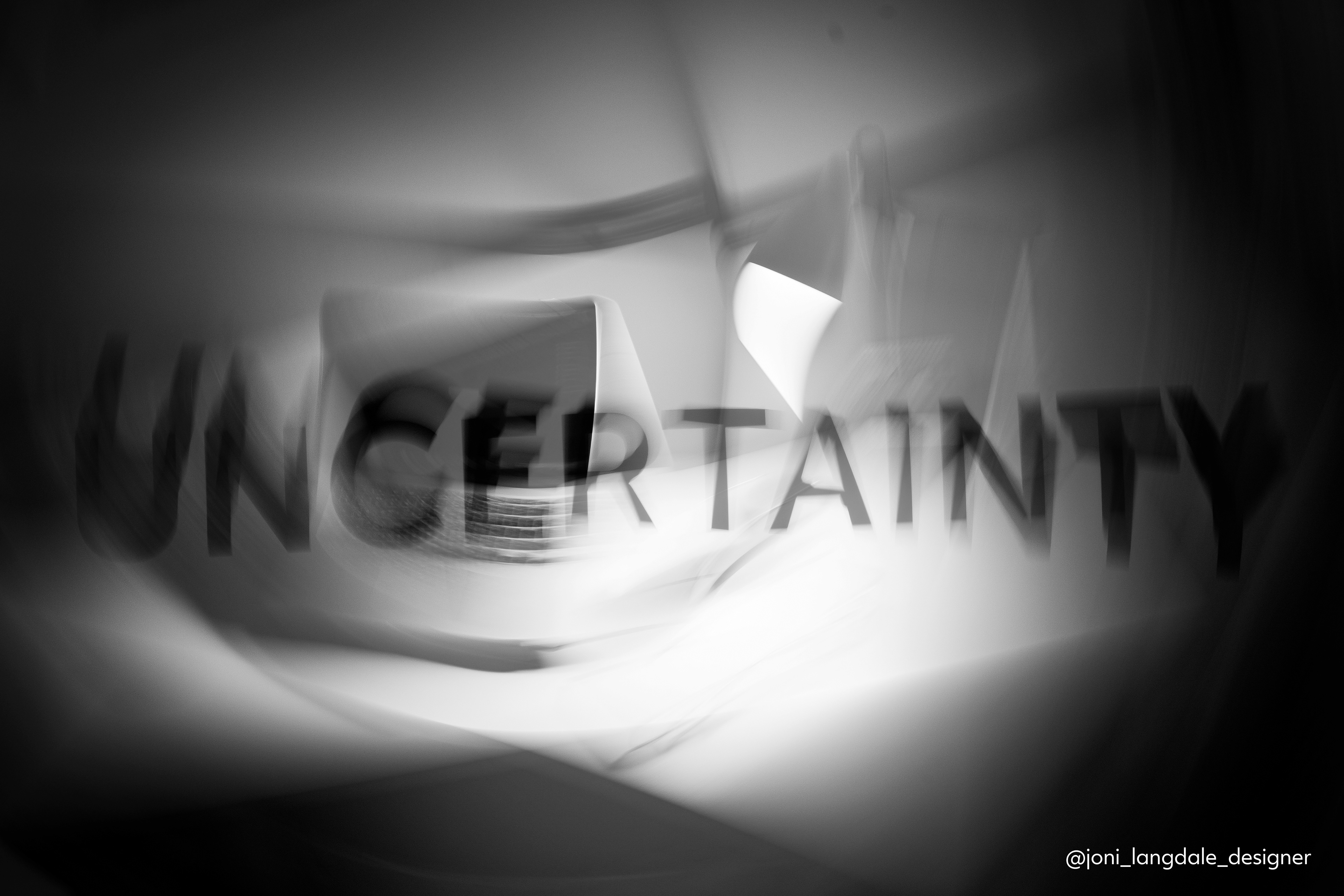 It feels to me like forever (*3 and a half years) since I took the plunge and started working as a freelance graphic designer. Uncertainty has always been lurking around in the background. I often find ask myself 'What if I run out of work next month?', 'What if my invoices don't get paid on time?', or 'What if my savings run out?'. 
After a while I realised these thoughts and the uncertainty weren't going to go away, so I made peace with them, and stopped paying them so much attention. 
After doing this, I found it a lot easier to do… well, everything! Turns out it's easier to work and look for work when you're not stressing over the uncertainties.
And then the COVID-19 crisis began…
It's taken a while to sink in for me and I feel like my mental strength is being tested right now. I have a lot of uncertainty over my own circumstances at the moment, but thankfully I am not in a high risk health category.
I keep reminding myself I'm incredibly lucky as there are others who are in a worse off position than me at the moment.
As social distancing becomes our new reality, I am more keen than ever to keep jumping into new teams and speak to people!
I have worked remotely from Edinburgh with marketing teams in other locations recently (Norway and London) via Slack and Skype, and I haven't experienced physical distance as a problem at all in carrying out my job.
Not only has this been a great way for me to meet new people, but I have experienced different ways of working and learned so much from that.
I am now currently looking for new work opportunities, so if any business marketing teams reading this are in need of a freelance designer then please do get in touch and I'd be happy to have a free chat about whether my skills would be right for your project.
I'm based in Edinburgh but I'm open to working with businesses based in any location in or out of the UK.
I am aware that this is a tough time for all businesses, and I would like to do my best to help by being open to negotiating my rates with companies that are currently struggling financially.
I'd also be happy to take on work lasting for any length of time, it doesn't need to be a contract of a fixed length. Right now I'm aiming to be as flexible as possible in how I work.
On a more personal note, if there's anything I can volunteer my help with right now, let me know. I'm not in the high risk category and I'm able to volunteer my time to anyone who is local to Edinburgh and needs some help. Just drop me a message.
Also if there are any new freelancers out there that have become freelance because they've lost their job, and are in need of someone to talk to, please drop me a message. 
​​​​​​​